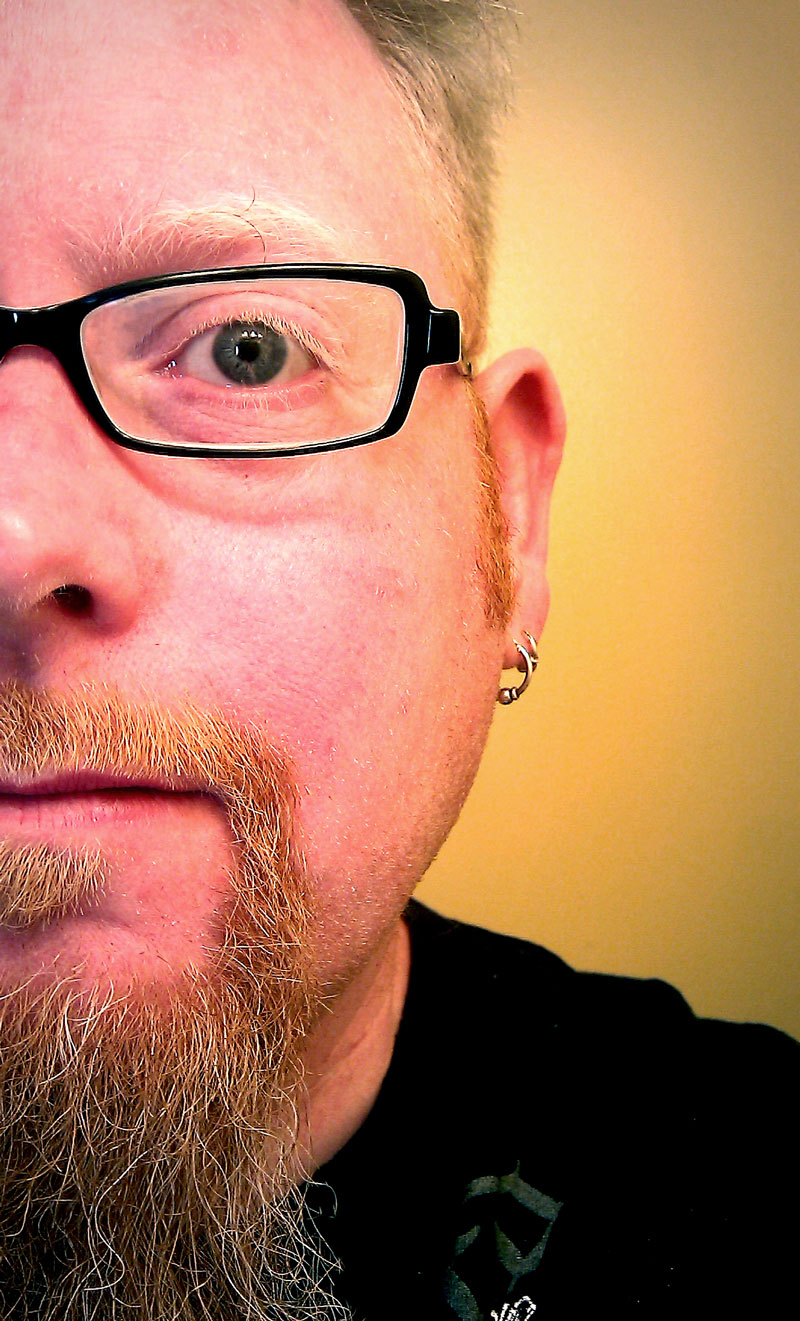 Eric C. Powell
Characterized by a relevant and creative approach to leadership, ministry, and the arts, Eric's 20+ years of experience has cultivated spiritual growth, artistic development, and community engagement in the various ministries he has served.
Inspired by Jesus, people, music, and creative things, Eric's desire is to see others develop a passionate and purposeful faith in Jesus that goes beyond a once a week gathering and into their everyday lives.
Pastoral Shepherding
Whether as pastor, worship leader, technical director, or ministry coach, Eric's primary concern is the spiritual growth of those he shepherds. He gives great emphasis to building personal relationships, demonstrating a lifestyle of discipleship, and encouraging spiritual growth in small group and large group gatherings. 
Worship and Arts Development
Eric's 15 years of Worship & Arts leadership consists of guiding struggling churches through worship style changes, Biblical teaching on worship and the arts, organizing the technical and administrative aspects of worship ministry growth, as well as successfully building worship ministries from the ground up into thriving and effective teams. As an accomplished musician, songwriter, and graphic designer, Eric is known as a pastor to artists. He identifies with and can speak to the heart of the musician/artist while helping to encourage a relationship with our creative God.
Community Engagement
With a desire for all ages to discover the full and fulfilling life that Jesus offers, Eric encourages the local church to be intentional about serving the needs of their community. Such community engagement (outreach) grows those who are serving as well as those served. While we can learn much about our faith and doctrine, we have not truly learned until we live it out. Eric has proven success making inroads with community organizations, positively changing the way outsiders see Jesus.
Church Planting
Having served as founder and lead pastor/planter of Encounter Church in Helena, Montana, Eric has developed a true passion for church planting and young ministries. Through this time as a NAMB church-planting missionary, his skills and experience now cover a broad spectrum. Preaching, vision-casting, discipling groups/individuals, and coordinating successful outreach efforts, are all skills that any church, especially new church plants, should find essential.
Coaching and Consultation
Eric has successfully challenged stalled ministries to move outside their circle of comfort in communicating Jesus' unconditional love in creative and sometime non-traditional ways. Whether through outreach, music worship style, the visual arts, or overall ministry approach, Eric specializes in guiding churches toward their next steps of growth.
Married to:
Andrea Powell (1993)
Children:
Andrik Powell (1994)
Kellin Powell (2000)
Education:
M.A. in Worship Leadership
B.A. in Communications (Mktg/Adv)
Experience:
20 yrs Ministry Experience
15+ yrs Leading Worship & Arts
5+ yrs in 500+ Setting
3+ yrs as Lead Pastor/Church Planter
5+ yrs Ministry Coaching
15+ yrs in Graphic Design & Media
Positions:
Interim Worship Leader
Fellowship Baptist Church, CA
Worship Arts Coach/Consultant
Headwaters Covenant Church, MT
Lead Pastor/Planter
Encounter Church, MT
Director of Worship Arts
Hannaford Street Bible Church, MT
Worship Leader/Director
Fellowship Baptist Church, CA
Worship Pastor
First Church of God, CA
Events:
National Day of Prayer State Event
Worship Coordinator & Leader (4 yrs)
Jesus Conference (Promise Keepers)
Worship Team Leader (3 yrs)
Hannaford Street Fall Conferences
Worship Team Leader (4 yrs)
Understanding Worship Seminar
Worship Team Keyboardist
Influential Books:
The Barbarian Way
by Erwin McManus
The Pursuit Of God
by A.W. Tozer
The Big Idea
by Dave Ferguson
Crazy Love
by Francis Chan
Worship Styles:
Contemporary, Rock, NextGen, Modernized Hymns
Instruments:
Vocals, Keys, Djembe, Novice Guitar
Current Favorite Songs:
Oceans
by Hillsong United
Your Love Never Fails
by Jesus Culture
10,000 Reasons
by Matt Redman
I Will Go
by Starfield